OUR SERVICES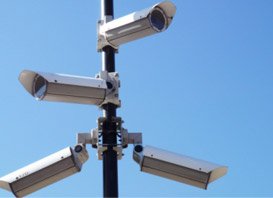 Corporate Security Officer
The corporate and office environment is one in which the security officer are responsible not only to secure your premises, but to represent the face of your business to the world. At A2Z Security Services Ltd we offer reliable, specialized and service orientated security guards from office reception and concierge duties to overnight patrols and key handling. We believe in providing excellent customer service to our clients along with best security service. We assign a dedicated Account Manager who is wholly responsible for ensuring the highest level of service delivery. Our Staff are smartly dressed however we can tailor according to your requirements of security appearance to suit your corporate identity. Our 24 hour operations team supports our on-site staff to provide an effective and efficient service.
Door Supervision
We can provide an SIA trained and registered staff for any venue where door supervision is required.
Event Security & Stewarding
We have a dedicated team of security officers who are well experienced in Event Security Management. Our highly trained and experienced staff will be committed to ensure everything runs as planned to make any even safe and successful.
Construction Security
We offer comprehensive Construction security solutions for construction sites. Our construction security comprises of manned guards based at your premises. Our SIA licensed security guards deliver a fully integrated guarding and surveillance service for your construction site, including: regeneration sites, building construction sites.
Retail Security
Every store wants to provide a safe and sound environment for their customers to have a pleasant shopping experience in which A2Z Security Services Ltd can assist you with. Our highly trained male and female uniformed security officers will help deter theft, vandalism, shop lifting and internal-theft and will apprehend criminals. We will work in partnership with you to improve loss revenue and build a team around your security requirement. Our security officers are fully trained on arrest procedures and working to recover losses that the retailer has sustained due to criminal activities.
Traffic Marshals
We provide traffic marshals that can ensure all vehicles and pedestrians are kept safe.
Key Holding
Key Holding and Alarm Response is a simple and cost-effective security solution for companies wishing to secure their premises without risking their own staff. The benefit of the service is that it removes the need for any staff to respond to an intruder alert, fire or security alarm activation during the night. With our Key Holding service, in the event if an intruder break-in or the activation of an alarm at your premises A2Z Security Services Ltd will respond immediately. We also offer an out of hours escort service for your staff. Our officer will meet your member of staff at the location and check the premises with them so they are not in any danger. They will remain with them until the alarm is reset and the premises are secure or in event of a break in, waiting until the Police arrive.